Posted on 24
th
, Sep 20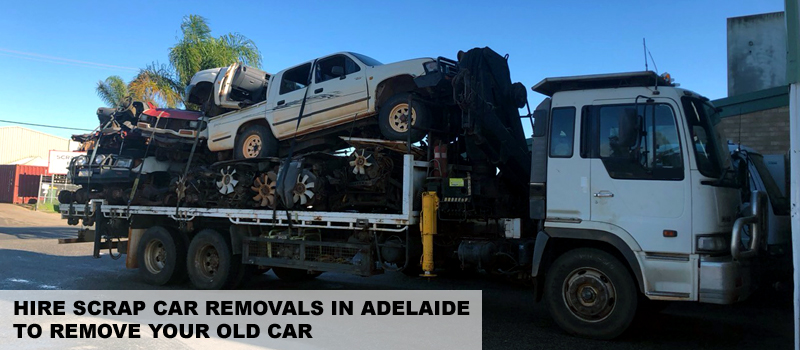 Just as human beings, every make & model of cars have some shelf life. Some of the cars meet accidents and become unroadworthy, while others require lots of fixing up which leads to high fortune costing. What if a single part of your car is not working? Is it possible for you to buy a whole car due to damage to its single part? The majority of car owners can't afford it. Due to the pacing up of technology, the vintage car models have lost their significance. Their parts easily become rusted or get damaged. However, the production of old generation cars goes down and because of this repair of auto parts is somewhere hard nut to crack. Subsequently, the damage of a single part hangs up the whole vehicle, and eventually, it's is no longer running condition.
Have you been searching for the ultimate solution for above all situations? Didn't find it yet? At Cash for Car Adelaide, we have come up with several offers to satisfy the car owners who juggling with the above issues. Even though, we have a perfect solution for a single damaged part of your vehicle. Simply, you have stumbled onto the one-stop authorized destination today. Would you like to go more down to our business? Stay tuned with us…
Handover Your Scrap or Unwanted Car In Return For Surplus Cash in Adelaide
We have a straightforward & sophisticated solution to get rid of any make or model irrespective of any condition. When you think that your vehicle has become a bit of an eyesore or somewhere a headache due to its repair maintenance then, just contact Adelaide buyers. We purchase the car for top cash up to $8,999 instantly. Although, we come to your location to remove the car on the spot. Are you ready to lend your junk or used car on our head and use that money somewhere else? Give us a call at 0481 294 755!!
There is no requirement of visiting our place of business because we allow our customers to finalize the deal over the phone-call. We provide a free instant online quote. In this valuation, our team in-house skilled experts ask you some questions about your vehicle. However, you need to disclose the accurate make, model, year, all accidental history & mileage covered up. We decide the cash quote on the basis of above all details. Additionally, our services are accessible across Adelaide and we provide free paperwork.
Grab Auto Parts for An Affordable Price
If any component of your vehicle gets damaged then, Adelaide Cash for Car provides you with the used recycle spare part for it at a cheap rate. We provide you 30 days replacement guarantee. However, we have a highly skilled team that recycles, refurbishes & recondition the auto parts of the scrap car. Therefore, it's a golden opportunity to go for second-hand parts if you need to change the whole car due to a single damaged spare part. We provide you parts for all makes & models such as Mercedes, Alfa Romeo, Toyota, Audi, Bentley, Nissan Suzuki, BMW, Honda, Ford, Hyundai, etc. Let's talk with our experts for scrap car removal services at 0481 294 755!!