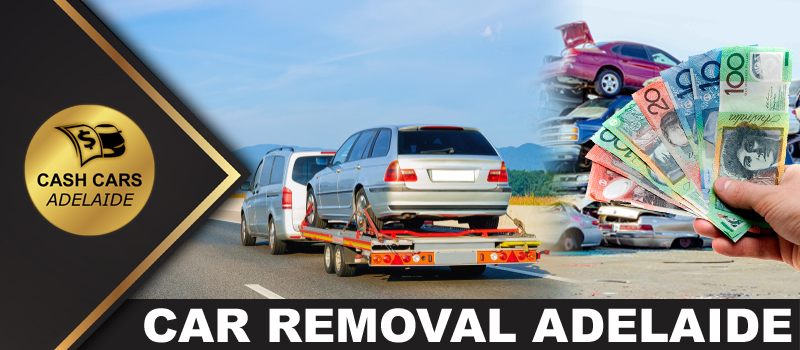 Car Removal Adelaide has been working in the automotive industry for many years. We are the authorized & registered company that serves best to the community. Our company firmly believes in offering top cash on the spot.
Maximum pay-out cash!
Car removal service in Adelaide!
Free Online Quotes in no time
Looking for quick & speedy car removal services in Adelaide? We offer you free towing services on the same day and provide you instant cash. The condition of the vehicle doesn't matter to us. Call us now on 0481 294 755!!
Adelaide Car Removals that offers free online Quotes in no Time
Do you want to know the worth of your used or scrap car? Why haven't you taken our free online valuation quote yet? It seems that you are unaware of it. You can call us or fill our inquiry form. In this valuation, we ask you some questions about your vehicle i.e. make, model, year, all accidental history, car maintenance schedule & mileage covered up. If you are not reliable about your car's information then, don't expect a fair quote from us. We decide the cash price on basis of the above details.
Why Are We a Top Choice as a Car Collection Company in Adelaide?
Free Paperwork, eco-friendly car disposals, Instant top cash and so on all are premium benefits of dealing with us. Speedy Cash for car removal is the ultimate best option if you have junk or second-hand car lying around you. Let's look at the reasons for choosing us.
Cash for cars of every make and condition –
Juggling with damaged, scrap cars Adelaide? It's time to get rid out of it with professional car removals. We buy your car of any sort of age regardless of any condition. Our company buys such as Kia, Audi, Ford, Isuzu, Hyundai, Mazda, Jeep, Suzuki, Mercedes, Holden, Toyota, Mitsubishi, Volvo, Acura, BMW, Volkswagen, and so on.
Time- saving Process-
Is visiting the place of business break off you from the sale of a used car? If yes then, you should contact cash cars adelaide team immediately. We come to you and pay you cash. Although, you can discuss and finalize the whole deal over the phone-call.
Green Auto Disposals Free of Charge-
Cash for Car Removals has a highly skilled & knowledgeable team of wreckers for safe & green auto recycling Adelaide wide. We wreck each & every part of the car and recycle, recondition & refurbish them. After this, we sell them in the used auto parts market. We also provide an extensive range of second-hand recycle parts at cheap rates.
Get Paid on the spot – We pay cash up to $8,999
We provide you with top valuable cash up to $8,999 quickly. If you get satisfied then, we'll schedule free car removal services anywhere in Adelaide. Let's talk to our experts and make the desired top dollars today!!
Free Scrap Car Removals Adelaide Wide
Adelaide Car Removals provide you with lots of last-minute options for junk car owners. It means that you can re-schedule the car removal's address & time for your car. Apart from this, you have all the powers of deciding the desired or comfort location & time. We don't have any hidden charges for towing.
Three-Simple Steps-
Cash for car removals has three-simple steps to sell your scrap or used car in Adelaide. Although, the process starts with phone calls and even ends on it. You can completely rely on us.
Get Quote for Used Car Worth-
If you want to know the worth of your used or junk car then, take down all the details of your car in our inquiry form. You can also call us and we'll discuss everything with you in no time. Don't forget to have accuracy in your information for a fair cash price.
Accept the offer – Obligation Free
After giving a cash quote to you by our team appraisers, it's your turn to accept or reject the offer. Agree upon the price? If yes then, we'll arrange free towing for your scrap car on the same day.
Get Paid Instantly-
We'll check the ownership documents for verification and then, pay you top cash right in your hand. Congratulations, the sale ends here…
Contact Us for A Quote!!
At Car Removal Adelaide, you will enjoy the hassle-free services and instant payments. For getting top dollars, you can call us on 0481 294 755. A car owner must have completed a few simple details before our technician arrives:
The title or registration for the car
Photo Id
Park your car in an area where our technicians have no trouble in removing it
Remove the car plates, in case you can't do this, we'll help you to remove the plates professionally.