Posted on 24
th
, Sep 20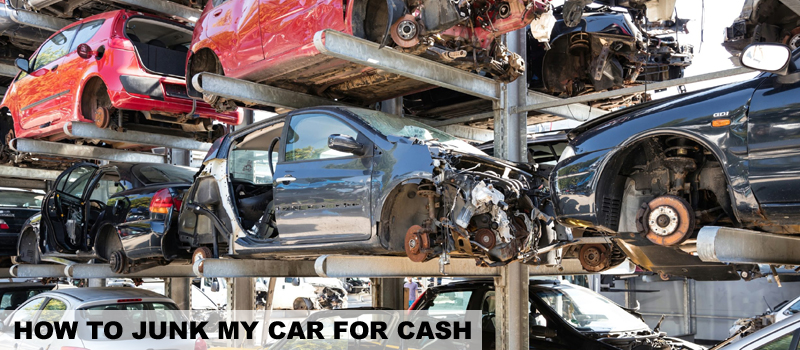 There are fantastic& plethora of benefits by selling your scrap or useless car for cash with a reputed & authorized company like Cash for Car Adelaide. However, you would have heard about it but somewhere you are not aware of finding top places for it. Isn't it so? It's really important to approach the right buyers to get the desired cash for your unroadworthy vehicle. You should always go for high-paying authentic scrap car removal services in Adelaide. Let's know how to find the registered & reliable cash for a car company near you.
The first & foremost step is to search on Google for cash for scrap car removal that actually offers the services to your area. It's a brutal and honest truth that the majority of used or scrap car buyers come on Google at advertising but not offering service to your city. Don't forget to do this!!
Don't Pick the First Cash for Cars Business You Get
All the junk car buyers have different prices offer for their customers. Due to this, it doesn't sound to be right to go for the only first search. It could risk you missing out on thousands of dollars. You should go through all and get more details of all of them and then choose the best one for you.
Get Quick Cash for Cars Quotes Over the Phone
Availing Free quick cash for Quotes is extremely difficult from car removal companies. Search for those company that offers free online quotes over a call like Cash for Car Adelaide. You will be asked several questions about your vehicle such as model, make, year, accidental history & mileage covered up. The quote will be of obligation-free. The more accurate your details will, the more bang for your buck will be.
Check Customer Reviews and Ratings for Cash for a car with a Remarkable Reputation
You should be Breeze thankful to Facebook and Google customer reviews and ratings, through this, you can get the idea of a company like the piece of cake. If customers are in favour of cash for car company then, you can consider it as the best buyers. Otherwise, go to another company to sell your unroadworthy vehicles.
Make Sure There are No Hidden Costs
Everything should be transparent while dealing with cash for a car company. There should not be any hidden or administration costs. You should be aware of how much top cash you are getting and their entire process. If you are being charged for car removal services then, go elsewhere. It should be free of charge.
Car Removal Company Should be License
Don't forget to check the authenticity & reliability of the company. It should be legally registered & insured under all Adelaide Standards. You can ask them to show their license. If the used cash for car buyers has a proper official address & website then, the company is legitimate.
The Bottom Line!!
Above all, are the challenges you need to overcome to approach the right authorized & reliable cash for a car company. It's the somewhere biggest struggle for junk car owners. But if you stumbled across the page of right buyers then, no one can break you off from getting instant top cash. Look no further, just contact Cash for Cars Adelaide and get speedy unbelievable cash on the same day of removal!! For a quick free online quote call us at 0481 294 755!! We would happy to buy any make or model such as Romeo, Toyota, Audi, Bentley, Nissan Suzuki, BMW, Honda, Ford, Hyundai, and so on…