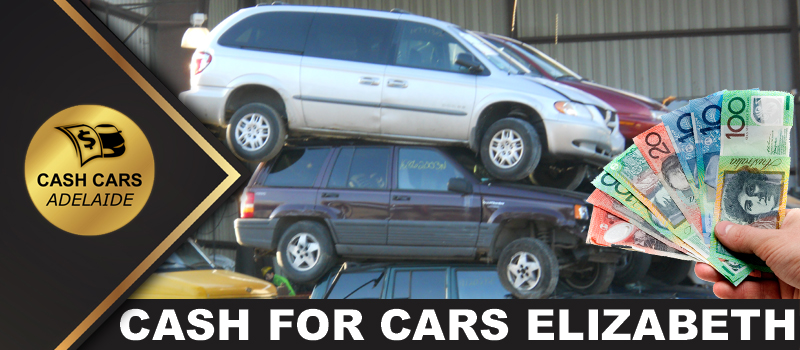 Have you been struggling with the old or abandoned car? Would you like to get Cash for Cars in Elizabeth? We buy all sorts of vehicles of any condition instantly & pay you top dollars. Whether you have scrap, used, abandoned, or wrecked cars, we'll remove them right from your location. Thinking about how to Get a Quote for My Car? Call Now 0481294755 & Cash for Car Instant Quote!!
Sell All Makes, Models, or Age Elizabeth
We buy cars for cash of any make, model, or age irrespective of any technical fault or dead engine. Finding the company buying all sorts of private & commercial vehicles seems difficult. Right? But fortunately, you have stumbled on that firm today, indicating how lucky you are. With Elizabeth cash for Cars, you can have your valuable space on the property. Addionally, you will also get some money for buying the new latest model. Let's look at the brands we often accept-
Kia, Audi, Ford, Isuzu, Hyundai, Mazda, Toyota, BMW, Audi, Mitsubishi, Saab, Nissan, Volvo, Acura, Volkswagen, Range Rover, Land Rover, and so on…
Best Cash for all Cars – up to $9,999
Cash Car Adelaide has a licensed auto salvage yard for recycling & dismantling of such junk or useless cars. We dismantle them for their parts & then recycle, refurbish & recondition the parts for further selling. Because of all these facilities & invention, we love to offer desired cash to all car owners. If you have got tired of selling old cars privately then, it's the ultimate option you ever have. It's time to end your search for the best Scrap Cars Buyer Elizabeth. Simply, contact us along with all details of your vehicle & get cash quickly.
Free Removal of Cars for Cash Elizabeth Wide
Would you like to get the removal team right at your place? Oh yes!! Indeed, everybody wants this!! Elizabeth's Towing Services are available in its all suburbs & once you call us, we come to you immediately. After all, we have made a huge investment in trucks for removing all-size vehicles. Due to this, we never ask you to pay any hidden or towing charges. Otherwise, you could end up paying huge dollars as removal fees. Enjoy fast and efficient car removals Elizabeth.
Three-simple Steps to Cash your Cars
Get Cash for Car Instant Quote-
For getting Salvage Car Quote, you need to contact us through 0481294755 or fill the inquiry form!! Once you do any of the above options, we'll provide you the cash price for the car.
Free Removals Elizabeth Wide –
Scheduling removals right from your location anywhere in Elizabeth is what you can only get from our Cars for Cash team. You have flexibility in deciding the time, day, & date of removals. Note that, your vehicle should be in the open yard before the arrival of our team. Plus, you must have a driving license.
Cash Paid Quickly-
Before taking away the car, we believe in paying cash right in your hand. You can either take it in cash or through bank transfer. That's all three-steps of our company!!
Contact Us for Free Auto salvage Quote!!
We are ready to make the best deal for your old or junk car in Elizabeth. Hurry up, Ping us for a fair Auto salvage Quote either through above mention number or the website's online form!!