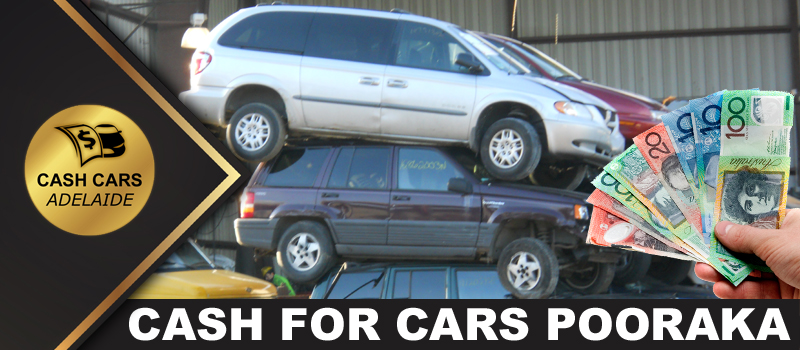 Do you have used or scrap automobiles that have simply given up the fight? If you are thinking of making big bucks out of that old lying vehicle, it's high time to consider cash for cars Pooraka services. Cash Cars Adelaide have been operating & working in this business for decades & have our hand perfectly set on it. We value your car beyond your expectations & offer you instant cash up to $8,999. It's going to be the best option for you, especially when you are struggling with a scrap car occupying valuable space in your driveway. If you Got a Question or any problem, Call Now 0481 294 755 & we'll get it sorted for you.
We offer Free Cash for Cars Removal Services
Several illegal companies are working only to buy your junk cars at cheap prices. They ask you to pay high-fortune towing charges which are not affordable for the people. If a car's collection cost is more than it's worth, how will one bear such expenses? This is what happens with the majority of people in Pooraka & that's why people consider us as the best Cash for Cars Near Me Pooraka. The reason being is we offer free car pick-ups no matter where you live in Pooraka. When we say that, our towing team will come to your location, we mean it. So, get your car collected within few hours right away with Cash Cars Adelaide.
Why Choose Us?
We have been known as a well-known established company with a legal license for buying wrecked, scrap, or immobile vehicles throughout Pooraka. We are having decades of experience in the used car buying industry and love to offer you speedy cash for any sort of vehicle. Our in-house team knows how to values our customers and stick to our words.
Genuine Quote on cars of every make and condition– Our team appraisers have years of experience who offer instant fair quotes for your scrap cars for cash Pooraka based on the details of your vehicle. The accurate model, make, year, all accidental history, and mileage covered up, all you need to disclose to us. The quote is obligation-free!! The ball is in your court…
Save Your Time Using Online Car Quotes– We never ask you to break out a schedule to visit our place of business. You can ask all the queries right from cash quote to schedule of towing overcall. It will save you precious time. What more could you ask for?
Get Speedy Cash Right at Your Doorstep– What's done is done, if you snooze, you lose!! If you want to get the top cash then, sell your car as soon as possible. Get cash right at your doorstep!!
Acceptance of All Makes, Models, or Age– We would happy to buy all makes, models, or ages regardless of any damaged condition of your car. Adelaide cash for a car deal in all brands such as Holden, Toyota, Mitsubishi, Volvo, Acura, BMW, Volkswagen, Range Rover, Land Rover, and all others.
Available across all Pooraka Regions– Our cash for cars services are available in all suburbs of Pooraka including Erindale, St Georges, Wattle Park, Linden Park, Glenunga, and many more.
Get a Quote Today & Let us know the detailed description of your second-hand vehicle.
Let's go more down to the Conditions of Cars that We Buy
Accident damaged car
Cars with engine issues
Fire damaged car
Unregistered cars
Salvage title cars
Registered or Unregistered Vehicles
Anything Else? We'll get it off as well…
For more information, you can contact us via 0481 294 755 or Online Form on our Website.