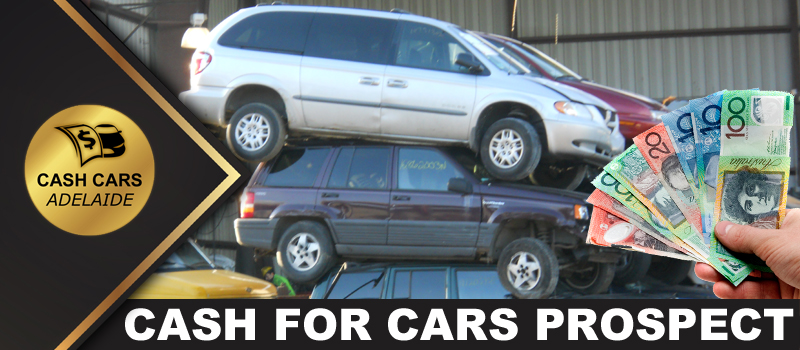 We Remove All Types of Cars for Cash In Prospect SA 5082, Australia
Cash Cars Adelaide is the place where you can sell old, scrap, or damaged vehicles for a good price in cash. We offer free quotes over the phone or online without any obligations. You can call right on the spot on 0481 294 755 and get free insights on your car's worth. If you choose us, it's going to be same-day car removal in or around Prospect. Moreover, you will end up with professional, prompt, and reliable services. Get Cash for Scrap Cars in Prospect up to $9,999.
After running for years and keeping it well maintained, all cars reach a point where all car's repair exceeds its worth. However, it's not justified somewhere to get it repaired. This way, people keep this in their backyard. Instead of this, you should sell it for some sound cash in Prospect.
What Makes Us More Reliable In Prospect than Other?
Save Your Time Using Online Car Quotes
We never ask you to break out a schedule to visit our place of business. You can ask all the queries right from cash quote to schedule of towing overcall. It will save you precious time. What more could you ask for?
Acceptance of All Makes, Models, or Age-
We would happy to buy all makes, models, or ages regardless of any damaged condition of your car. Adelaide cash for a car deal in all brands such as Holden, Toyota, Mitsubishi, Volvo, Acura, BMW, Volkswagen, Range Rover, Land Rover, and all others.
Get Speedy Cash for Cars Prospect Right at Doorstep-
What's done is done, if you snooze, you lose!! If you want to get the top cash then, sell your car as soon as possible. Get cash right at your doorstep!!
Genuine Quote on cars of every make and condition–
Our team appraisers have years of experience who offer instant fare quotes for your scrap car based on the details of your vehicle. The accurate model, make, year, all accidental history, and mileage covered up, all you need to disclose to us. The quote is obligation-free!! The ball is in your court…
Free Scrap Cars for Cash Removals all Over Prospects
Our team of tow truck drivers takes the vehicle off your hands anywhere in Prospects. We also offer free paperwork required to sell an unwanted car and you are only required to sign it. Isn't it a hassle-free and simple process? It doesn't matter whether you have Car, SUV, Ute, Van, 4WD, or a truck, we'll pay the highest dollar in return. Book Free Car Pick-up by calling on 0481 294 755 or fill out the online form available on the website.
Free Eco-Friendly Vehicle Disposal
We are Prospect's best Car Recyclers for Cash and our aim is only to preserve the natural resources by making better use of recyclable materials. We wreck, recycle and refurbish your junk or damaged car in the safest possible way leading to minimal damage to the environment. Let's Save the Environment and encourage the Green Car Disposal. Make a call and fix an appointment with us.
Get Your Hands on Our Premium Services Today!!
Cash for Written-off Cars Prospect
Old Car Removal for Cash
Junk Car Buyer
Flood-Damaged Car Dismantlers
Cash for Unregistered Cars
Second-hand Car Parts Wrecker
Free Paperwork
Free Unroadworthy Car Pick-up Prospects Wide